University of Lincoln Academy Trust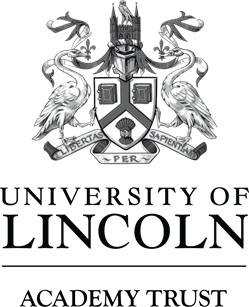 The University of Lincoln has been supporting education in Lincolnshire for 20 years and for most of that time we have worked closely with schools on a range of initiatives and many of our staff has worked as governors or trustees of schools.
In 2011 the local authority asked the University to become sponsors of the new secondary academy in Holbeach. The academy has merged on the Holbeach site, the existing school in Holbeach with the secondary school in Crowland, which it had been managing for three years.
Our experience of sponsoring the University Academy Holbeach has been totally positive with the academy growing particularly at sixth form level and providing a very rich and broad curriculum for all students ranging from A level to apprenticeships, with extended study periods outside normal hours and extensive extra curricular activities. This has produced excellent outcomes with very good student progress through the hard work of a very ambitious and committed group of staff. There are excellent facilities following a £9 million building programme and genuine innovation in the academy, for example all students having iPads to support their learning.
The address is also that of our Sponsor – The University of Lincoln
University of Lincoln Academy Trust
Vice Chancellor's Office
University of Lincoln,
Brayford Pool,
Lincoln,
Lincolnshire
LN6 7TS
Telephone: 01522 886005
Steve Baragwanath. Chief Executive
Ben Mawford. Chief Finance Officer
Shelley Thirkell. Governance Professional to the University of Lincoln Academy Trust
Find out more: