Art
"A man paints with his brains and not with his hands".

- Michelangelo
Art Department statement:
The art department is a place where all students are important and are encouraged to achieve their full potential. All students are given the opportunity to succeed through high quality teaching and learning experiences. The department aims to offer skills, knowledge, understanding and learning for life.
Ten Lessons the Arts Teach
The arts teach children to make good judgments about qualitative relationships. Unlike much of the curriculum in which correct answers and rules triumph, in the arts, it is judgment rather than rules that succeed.
The arts teach children that problems can have more than one solution and that questions can have more than one answer.
The arts celebrate multiple perspectives. One large lesson is that there are many ways to see and interpret the world.
The arts teach children that in complex forms of problem solving purposes are seldom fixed, but change with circumstance and opportunity. Learning in the arts requires the ability and a willingness to surrender to the unanticipated possibilities of the work as it unfolds.
The arts make vivid the fact that neither words in their literal form nor number exhaust what we can know. The limits of our language do not define the limits of our cognition.
The arts teach students that small differences can have large effects. The arts traffic in subtleties.
The arts teach students to think through and within a material. All art forms employ some means through which images become real.
The arts help children learn to say what cannot be said. When children are invited to disclose what a work of art helps them feel, they must reach into their poetic capacities to find the words that will do the job.
The arts enable us to have experience we can have from no other source and through such experience to discover the range and variety of what we are capable of feeling.
The arts' position in the school curriculum symbolizes to the young what adults believe is important.
SOURCE: Eisner, E. (2002). The Arts and the Creation of Mind, Chapter 4, What the Arts Teach and How It Shows. (pp. 70-92). Yale University Press. Available from NAEA Publications.
Key Stage 3 Schemes of Work overview:
Students in year 7 and 8 study Art for 1 hour a week. They follow the following schemes of work.
Year seven:

Colour, shape & pattern

Mix a variety of different colours using block paint
Create an accurate colour wheel
To design a Pop Art composition using shape and pattern
To create a Pop Art composition which uses shape, pattern and colour
To apply colour theory knowledge by planning and selecting colours

Tone & Form

To create a still life observational drawing demonstrating composition, tone and texture
To explore a range of mark-making techniques using different media
To apply practical knowledge of tone and texture to create an observational still life
To learn about Cubism and contemporary artists who use similar concepts in their work
To create a cubist still life painting using collage and monochromatic colour

3D Day Aboriginal

To be able to understand the key concepts and visual elements of Aboriginal Art
To learn how to base design work around cultural concepts and ideas.
To learn how to use a limited colour palette to aid design work.
To learn how to use papier-mâché to create a raised relief.

Year eight:

Surrealism and the imagination

To develop understanding of the Surrealist art movement
To explore the work of Joan Miro
To investigate the importance of Shape, Line, Pattern, Colour, Composition and the expression of mood in Abstract Art
To design and make an Abstract Surrealist Portrait

3D Day of the dead

To be able to understand the key concepts and visual elements of the Mexican festival 'The day of the Dead'.
To develop their knowledge of how to base design work around cultural concepts and ideas.
To develop their knowledge of how to use papier-mâché to create a raised relief.

Lettering and Graffiti

To understand the history, meaning & purpose of illuminated letters & manuscripts
To investigate and analyse contemporary lettering and design, including Advertising, Graffiti Art & the work of Banksy
To apply knowledge, skills & understanding to design & make a raised relief Graffiti design
Key Stage 4 Schemes of Work overview:
All students in years 9, 10 and 11 study for 2 hours a week towards the Level 2 Edexel GCSE Art and Design. They follow the Schemes of Work below and are introduced to a wide variety of materials.
Year nine:

Identity

Pencil, pen, crayon, ink and charcoal, acrylic paint, quick printing, lino printing, screen printing and etching

Natural World

Dry Brush Technique of water colour painting, soft pastel and oil pastel, water colour paint, charcoal, photograpy, acrylic paint, collage, indian ink,

Ceramics Pinch pot, slab pot ant coil pot. How to use found objects to make sculpture and cardboard modelling.

Year ten:

Contrasts

Collage, pencil, biro, pen and ink, mono print, quick/lino print, coloured pencils, water colour pencils, soft pastels, oil pastels, acrylic paint, water colour paint,

Year eleven:

Apart and or Together or Past and or future

Pencil, biro, pen and ink, mono print, quick/lino print, coloured pencils, water colour pencils, soft pastels, oil pastels, acrylic paint, water colour paint,

Clay, cardboard, found items.

Controlled Assignment

Any Materials that the students wish to use or explore under the guidance and close supervision of the class teacher.
Opportunities in Art and Design:
Employment in the UK creative industries grew by 8.6% between 2011 and 2012, compared to the UK average of 0.7%, according to official statistics.

The Creative Industries, which range from advertising, design and crafts to TV, film, music and games, accounted for 1.68 million jobs in 2012, 5.6 per cent of the total number of jobs in the UK.

The figures, which present a significant increase on previous data, were released by the Department of Culture, Media and Sport.
Secretary of State for Culture, Media and Sport, Maria Miller commented:
"These incredible statistics are confirmation that the Creative Industries consistently punch well above their weight, outperforming all the other main industry sectors, and are a powerhouse within the UK economy.

We are committed to ensuring that the energy, innovation, skills and talent existing in this dynamic sector continues to translate into economic success, and provide a remarkable platform from which, we can showcase Britain to the world."
Published: January 2014.
http://courses.creativeskillset.org/assets/0000/2819/Census_report_6.pdf
The UK could be world's creative hub by 2025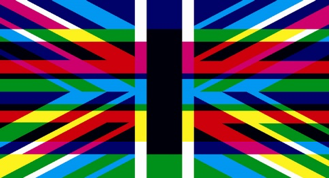 The UK could become the leading hub for the world's creative industries within a generation, according to the CBI, the UK business leaders' organisation.
In its report, Playing our Strongest Hand, the CBI argues that the UK can build on recent initiatives to ensure the creative industries have "the foundations in place for long-term success" and can provide the leading global creative hub by 2025.
ONE in 111 jobs is in Art and Design!
The economic impact of Art and Design exceeds that of sports worldwide!
Jobs in Design have increased 43% in the past ten years!
There are over 1.9 million Artists and Designers working in the U.K TODAY!
More people are employed in the visual arts than in all of the performing arts and sports industries combined!
The computer animation industry generates £30 billion each year!
Jobs and employment in many creative industries are growing faster than manual labour jobs!
By 2016, jobs for Artists and Designers are predicted to increase by 42%!
There are about 50,000 computer artists and animators working in the U.K!
Jobs for photographers have increased 38% in the last 4 years!