BTEC Health and Social Care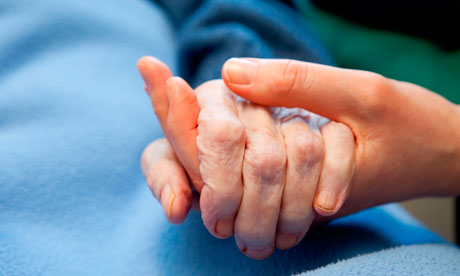 BTEC Nationals provide specialist, work-related learning across a range of sectors. Delivering the knowledge, skills and understanding students need to prepare for their chosen career, BTEC Nationals offer progression to higher or further education or into employment. (Pearson 2016)
Summary:
If you are interested in the Health and Social Care sector then this course is for you. The course is an introduction to both Health Care and Social Care sectors and addresses the National Occupational Standards.
There are 13 units for the Extended Diploma that you will need to study, made up of 8 Mandatory units; 4 external (exams) and 4 internal (assessments) including:
Human Lifespan Development - Exam
Working in Health and Social Care - Exam
Anatomy and Physiology for Health & Social Care - Exam
Enquiries into Current Research in Health and Social Care – External Synoptic
Meeting individual care and support needs
Work Experience in Health and Social Care
Principles of Safe Practice in Health and Social Care
Promoting Public Health
Plus 5 optional units (assessment) including:
*Infection Prevention and Control
*Physiological Disorders and their Care
*Understanding Mental Wellbeing
*Health Psychology
*Complementary Therapies
*Subject to change
Extended Diploma - 5 GCSEs at grade A-C, including English Language, Maths and Science. This is a Full-time course and you will need to be totally committed and motivated and undertake 100 hours within placement that your tutor will organise. A clean DBS is essential, you will need to apply for an enhanced Disclosure and Debarring Services (DBS) certificate which will need to be completed at a taster day, before enrolling on the course so that you are able to attend placement at the beginning of your course.
Work Experience:
The Level 3 Extended Diploma requires all learners to complete 100 hours minimum placement in at least 3 health and social care settings. These will be spread across year 12 with 1 day a week in placement. This is a compulsory part of the course and students are required to make their own way to placements.
Additional Qualifications:
There may be opportunities for First Aid training and Infection Prevention and Control training during your time on the course. You may also have opportunities to partake in extra qualifications whilst on placement.
This course provides you with the knowledge and skills to work within both Health Care and Social Care, with children, young people and vulnerable adults, as well as the underpinning knowledge and understanding of the National Occupational Standards.
You may go into work in a range of areas, including: Registered Care Homes, Hospitals, Nursing, Midwifery, Social Work, Housing, Community Work, Probation, Education and the Voluntary Sector to name just a few.