OCR Technical in IT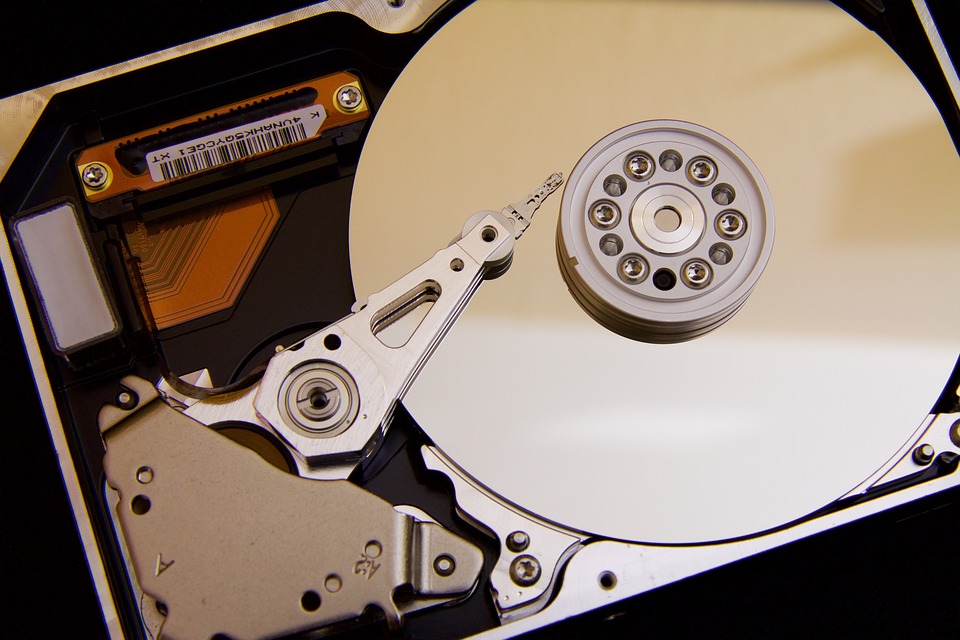 We are different from other further education providers, especially those who offer Computing or IT qualifications as we also offer the CISCO networking qualification.
We are the only school in South Lincolnshire to offer this qualification and it really sets our students apart from the crowd.
CISCO is the largest networking company in the world and is truly a global company. The CISCO qualification has four main units and once you have studied the qualification you will gain a professional qualification called CCNA; this stands for CISCO Certified Networking Associate. This qualification is recognised by Universities worldwide and can help you gain a place, or can be used to gain an apprenticeship or job offer.
CISCO allows you to mix theory with practical experience; you can build your own network, learn how computers communicate over networks … get two computers talking to each other, build different types of cabling......these are only some of the tasks which you can undertake.
Feedback from our current cohort
Why did you decide to choose this course?
"I've always had an interest in hardware and technology. The CISCO qualification offered was also a great addition."
"CISCO is unique to the academy no other sixth form in the area delivers it. It is also a professionally recognised qualification."
"I've always been interested in computers and programming."
"I transferred from another college, as I felt the course was not going to help me in the future to get to the next stage, but this course would!"
"My brother works in the IT industry, so I'd like to follow in his footsteps."
How do you think it will help you in a future career or higher education?
"I know the qualification will open up opportunities for me in the future."
"After sixth form I'll use the qualification to get an apprenticeship in IT or Networking."
"It will give me the opportunity to attend University to study Computer Science."
"I know this course will help me get to university and I am already looking at computer science or a creative computing degree as my next step."
"My next step is possibly university or an apprenticeship in IT or game design."
The units you will cover in Y12
| | |
| --- | --- |
| 1 | Fundamentals of IT |
| | A sound understanding of IT technologies and practices is essential for IT professionals. Information learnt in this unit will create a solid foundation in the fundamentals of hardware, networks, software, the ethical use of computers and how businesses use IT. |
| 2 | Global Information |
| | This unit will provide you with a greater understanding of how organisations use information sources both internally and externally and the types of information they will encounter. The skills gained by completing this unit will give you knowledge of the functionality of information and how data is stored and processed by organisations. |
| 6 | Application design |
| | Besides the technical knowledge that you will gain about designing an application, you will also learn key transferable skills about liaising with clients, questioning people effectively to gain the information you need to develop successful designs, and presenting their ideas to an audience and getting feedback from them. |
| 8 | Project Management |
| | The key to any project being a success is the planning and management that takes place. Project management skills are essential transferable skills that can be used for all projects whether it's traditional methodologies or more recently adopted agile approaches within the IT development environment. These skills can be adapted and used even on the smallest 'tasks' during the planning and implementation stages. |
| 9 | Product Development |
| | The key to any product development being a success is the analysis, client review, design, testing and final acceptance that takes place. The skills that you will learn can be applied to the development of any product, large or small. They will use product development skills and work through the product development life cycle |
| 14 | Software Engineering for Business |
| | This unit focuses on developing code for a single customer with specific requirements, such as a SM retail business. |
| | |
| --- | --- |
| 3 | Cyber Security |
| | This unit has been designed to enable you to gain knowledge and understanding of the range of threats, vulnerabilities and risks that impact on both individuals and organisations. You will learn about the solutions that can be used to prevent or deal with cyber security incidents resulting from these challenges. You will be able to apply your knowledge and understanding of cyber security issues and solutions by reviewing and making recommendations for ways to best protect digital systems and information. |
| 12 | Mobile Technology |
| | The aim of this unit is to broaden your knowledge and understanding of the wider potential of mobile technologies and its consequences to people and businesses. This unit is as much about new technologies as it is about promoting critical analysis of existing situations and proposing better solutions. |
| 15 | Games Design and Prototyping |
| | Gaming is a continuously developing market. There are a number of platforms available for amateur and professional game developers to release games that they have designed and developed. This unit will help you develop skills in designing and developing a prototype for a simple game. It will enable you to consider the logic of the programming structures required, as well as the interface design. They will then build a prototype to demonstrate an element of their game. |
| 17 | Internet of Everything |
| | You will learn about the Internet of Everything (IOE) and how it is used. Using your knowledge you will carry out a feasibility study for a potential idea. Then pitch your idea to potential stakeholders and use their feedback to revise their proposal. |
| 21 | Web Design and Prototyping |
| | Organisations are increasingly reliant on their website to market goods or services and interact with clients and customers. In this unit you will research, design and produce an interactive responsive website that is specific to a client's needs, culminating in presenting the concept of the website using the prototype to the client. You will learn about the security risks within website design, and how to minimise these threats. This unit will also allow you to incorporate existing interactive elements, as well as prototyping your own website. |
You will study the following areas:
Information Systems
Programming
Data Modelling
Website Development
Computer Games Development
Network Engineering
Mobile App Development
Building a Computer System
Communications Technology
IT Systems Security
Planning and Managing a Computing Project
Principles of Computer Science
5x level 9 - 5 including English and Maths

Jack's story …

"Cambridge Technicals has given me the skills to progress into my dream career in Software Engineering. This course in Software Engineering has helped me learn the skills to design, develop and code technical systems and projects. My favourite modules were those that enabled me to use my coding ability to design and develop a game and stock management system.

I use the skills I learned from this course daily in my job at BT, working on amazing projects that will define the future of technology. I enjoyed the self-study style of the course, which drove me to apply for an apprenticeship as this would give me valuable work experience while studying at University. Without this course, I would not be where I am today."

Possible career paths …

Web Design
Security Analysis
Programming
Games Testing
Teaching
Robotics
Network Design
Mobile App development
Network Security