A-Level Sociology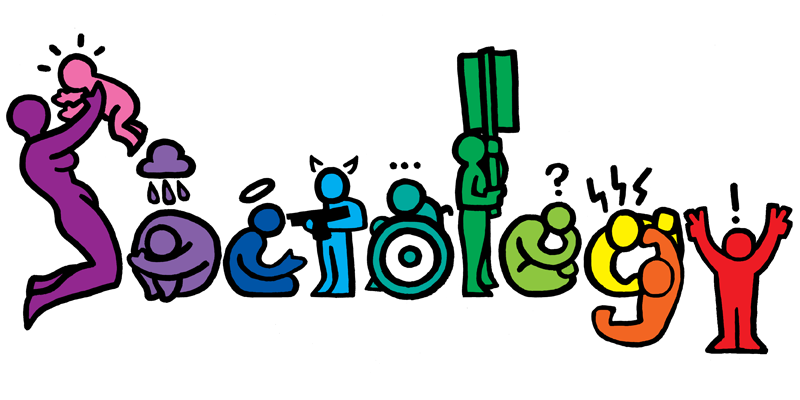 Sociology is the study of how society is organised and how we experience life. Many sociological ideas, such as 'moral panic' and charisma, are now in everyday use. But the questions sociology asks have lost none of their challenge and excitement. Some of them are so important that we are still grappling with them in new ways.
For example, the class system of modern Britain? You may be already thinking 'But class doesn't mean anything any more'. Are you sure? Why is the number of years you can expect to live still associated with your occupation? What about the way that your gender, religion, and ethnic background open up or close down opportunities in your life? What kinds of spiritual faith do people have in Britain today? And how far do the media affect how personal lifestyle choices are viewed by wider society?
These are vital questions. If you study sociology you will not be provided with quick answers. What you will discover is how to think about these issues for yourself: what are the questions behind the questions?
The course is taught over two years, with 3 two hour exams at the end of the second year. Each section has an equal 33.3% weighting. Considerable time will be spent focussing on how to properly construct essays to achieve the best possible outcomes.

Education: Theory and Methods
The role of Education, including its relationship with the Economy and Class
The impact of demographics on attainment, and theories as to why
The purpose of education, and the impact of policies and policy selection on opportunities and outcomes.
Should education be about forming rounded individuals, learning for learnings sake or preparing individuals for the workplace?
Families and Household and Beliefs in Society
The role of the family within society
Changing patterns of family life, including contemporary family and household structures
The nature of childhood and demographic trends in the UK since 1900.
The relationship between social change and stability with religious beliefs and organisations.
The relationship between different demographics and religious organisations, beliefs and practices.
Crime and Deviance: Theory and Methods
Whether law and order is about social order or social control
The impact of demographics on differential crime rates, and theories as to why
The role of the media in reporting crime and how society perceives different crimes, including green crimes, human rights abuses and state crimes.
Whether the focus of the criminal justice system should be prevention, punishment or rehabilitation of offenders.
5+ GCSE's 5-9, including English and/or a Humanities subject at 5+.
Prior study at GCSE is not essential.
Sociology prepares students well for any essay based degree, particularly those in the Humanities. It also is particularly noted as being beneficial in following the careers.
Recruitment and Human Resources
Social Work
Law and the Criminal Justice system
Education
PR and Marketing
Analysts