Electrotechnical
City and Guilds Level 3 Electro-technical Qualification (Installation) (5357-03)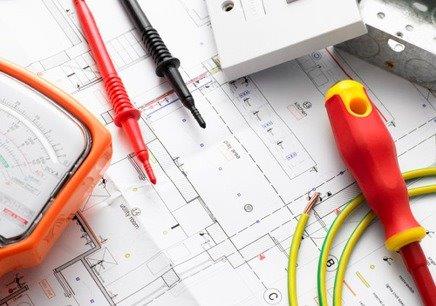 Overview:
The "Gold standard" by which all other qualifications in the market place are measured against. This qualification is designed to provide new entrants wishing to become electricians with the opportunity to develop the necessary skills and knowledge to carry out job roles and responsibilities associated with the installation and maintenance of Electro-technical systems. It is designed to be undertaken by electrical apprentices who already have an apprenticeship placement, enabling the candidates to gather on site evidence for their portfolio.
This qualification is available at Level 3 only, which is the level that the Electro-technical industry recognises candidates as having achieved the competence required to carry out the role. This qualification forms part of the Electro-technical Apprenticeship framework.
Delivery of the course is by staff who have many years on site experience and a great understanding of what it takes to be successful in this vocational area. The department has access to a large amount of first class learning resources to aid you in your studies and you will use the latest tools and materials during your course.
The course duration is 48 months.
Course content:
The course consists of 12 mandatory units, 1 optional unit and 1 specialist unit.
These units are a mixture of knowledge and performance. By completing the mandatory units and the associated assessments, candidates will have the skills and knowledge to carry out safe and successful electrical installation and maintenance.
The knowledge units are assessed in centre by staff and via e-assessment platform Evolve, short answer questions and a small number of practical assignments. The performance units are assessed in the workplace via a portfolio of evidence. Evolve is designed to cut the time spent marking and reduce paperwork. The on-demand assessment is flexible and improves success rates as candidates only complete when they are ready. Candidates will also have gained the benefit of understanding and applying subjects such as principles, regulations and inspection and testing through short answer questions, a key ingredient for future employment.
Most theory units have a related performance unit which cannot be assessed on site until the theory unit has been completed.
The course culminates in the AM2 assessment which will be taken at a centre of our choice. This will last two and a half days and will assess all subject areas.
Requirements:
It is expected candidates will have 5 A*-C grades, including English, Maths, IT and a Science. Having these in place will help with your studies throughout your course.
Prospective candidates will sit a colour perception test. Success in this test is a mandatory requirement to study this course.
Careers:
This qualification can lead directly into employment, offering learners the chance to further develop their skills and knowledge to a high standard recognised by the industry.
In addition, you could also study a number of Higher Level qualifications offered through City and Guilds.