OCR Art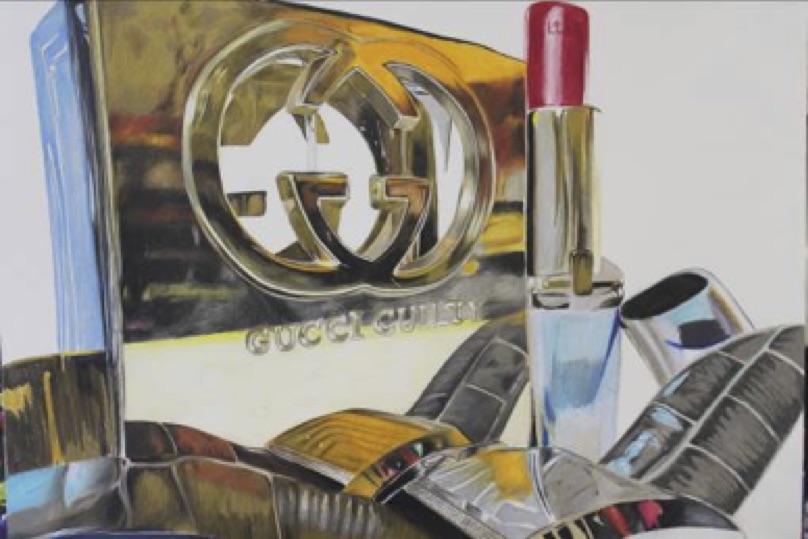 Here at the University Academy Holbeach, you'll find everything you need to study for the OCR Cambridge Technical Level 3 Art and Design.
OCR Cambridge Technical at the University Academy Holbeach has been designed to be similar to a foundation course in Art and Design. You will have the opportunity to experience as many different types of Art and as many of the different vocational sectors in the Art and Design field as possible.

You will be given the opportunity to enhance your drawing and painting techniques, you will be introduced to printmaking, ceramics and you will be introduced into Graphic design, fashion illustration, illustration, product design and photography.
What's covered?
During your time on the course you will have the opportunity to explore, experiment and develop your art and design skills through a wide range of specialist areas. We will enhance your knowledge and prepare you for University degree courses and interviews, apprenticeships, job opportunities and placements. You will produce a portfolio of work that will help you prepare for further opportunities in education or within industry.


Year 1
You will learn how to develop a variety of techniques and skills using a wide range of materials, present ideas and outcomes to different audiences, understand the importance of research, use appropriate creative language and vocabulary also creating your own visual language in your own work, generate and refine ideas in response to a series of projects and live briefs. The course offers most of the specialist options, taught by specialist staff including Graphics, Illustration, Fashion, Ceramics, 3D Design, Photography, Fine Art, Visual Studies and Contextual Studies. Enrichment activities and gallery, exhibition visits will be part of your development in art and design. Live briefs and competitions are also utilised in the course.


Year 2​​​​​​​
You will continue working in each area for the first term on a rolling programme' where by you will produce a series of specialist project work for your portfolio. You will then specialise in an area of your choice whereby some areas may cross over and you may specialise between two areas. You will prepare a portfolio of work for interview for HE, employment or placement. You will write your personal statement for interview and UCAS application for Degree places. You will write your own project brief for your final major project where you will produce and exhibit your own work at the end of your for the college exhibition. You will also have the chance to take part in enrichment activities such as gallery.
You will need to have four GCSEs at Grade C or above one of these must be an art or equivalent GCSE. Ideally you'll be able to show us a portfolio of work demonstrating that you have attained a standard which will enable you to benefit from the programme and indicating potential for further study. You'll be invited to attend an interview, which provides further evidence of your aptitude, attitude and potential to benefit from and succeed in your studies.
On completion of the course you will gain the OCR Cambridge Technical Extended Diploma which is accepted by universities for entry onto their courses such as: Photography, Graphic Design, Fashion Marketing, Crafts, Illustration, Fine Art, Architecture, Product Design etc. The qualification is also designed to prepare learners for appropriate direct employment in the vocational sector, and is suitable for those who have decided that they wish to enter a particular specialist area of work in the areas of Art and Design. It also gives you the opportunity to develop a range of techniques, personal skills and attributes essential for successful performance in working life.