UK Heating Apprentice Of The Year Award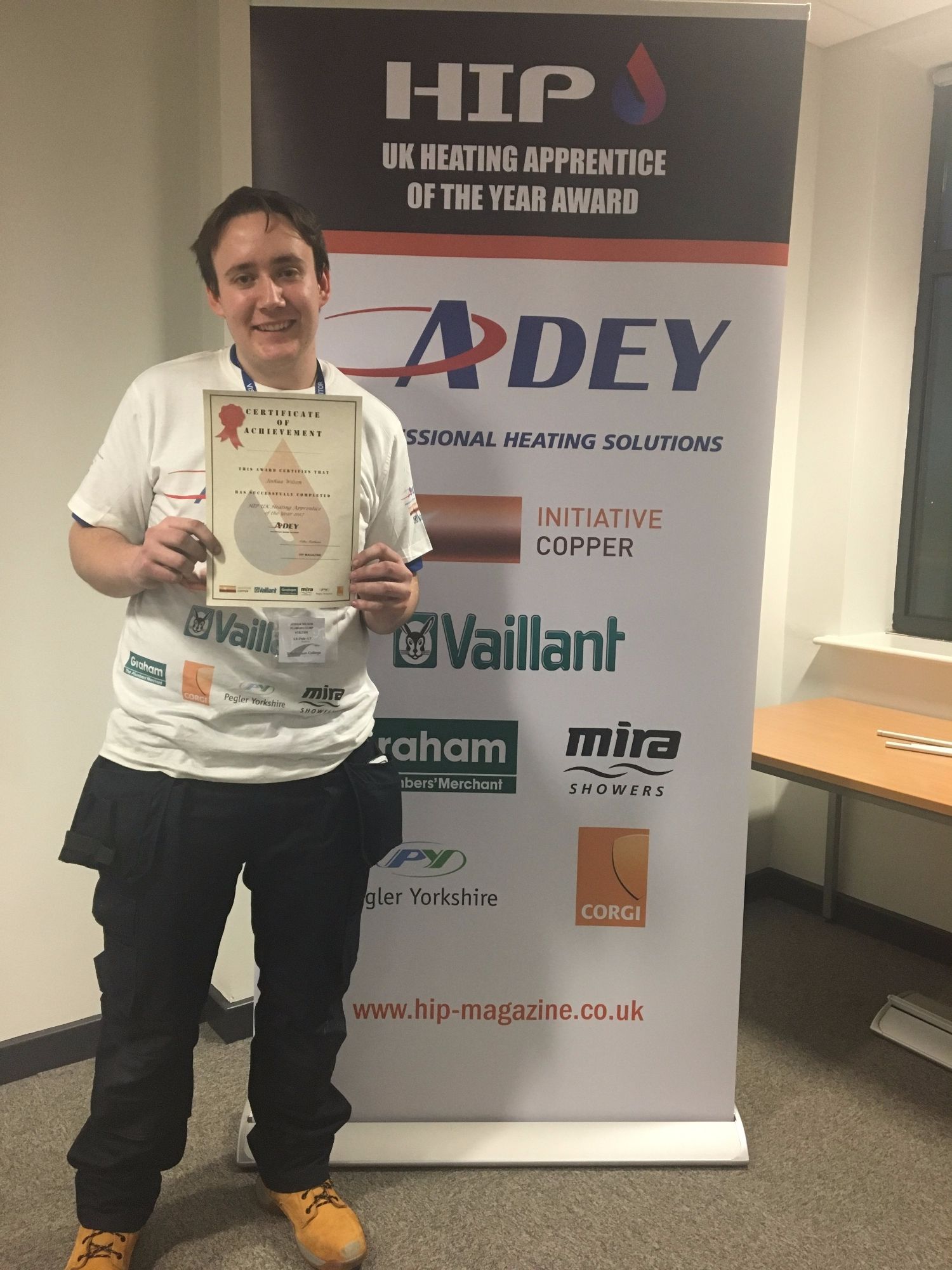 Joshua Wilson competed in a Nationwide plumbing competition on the 14 February 2017 demonstrating his exceptional plumbing skills, competing against 19 other plumbing apprentices from colleges over the Eastern Region. winning the 6th Form plumbing department plumbing products to be used in the workshop.
He is a 2nd Year level 2 Plumbing Apprentice working for Glen Farrow. Josh was selected for the competition by the UAH plumbing department due to his ongoing commitment and enthusiasm for the subject, where he has gained and progressed many plumbing skills to a high standard.