Year 7 Champions
Schools from the South Lincolnshire School Sports Association joined together to compete in the Year 7 Futsal competition on Monday 2nd December at the Tollfield campus of Haven High School. Two leagues were formed on the day – a Spalding League & a Boston League. The top 2 teams from each league would go through to a semi-final and then onto a final. There were 5 teams in each league, 10 in total.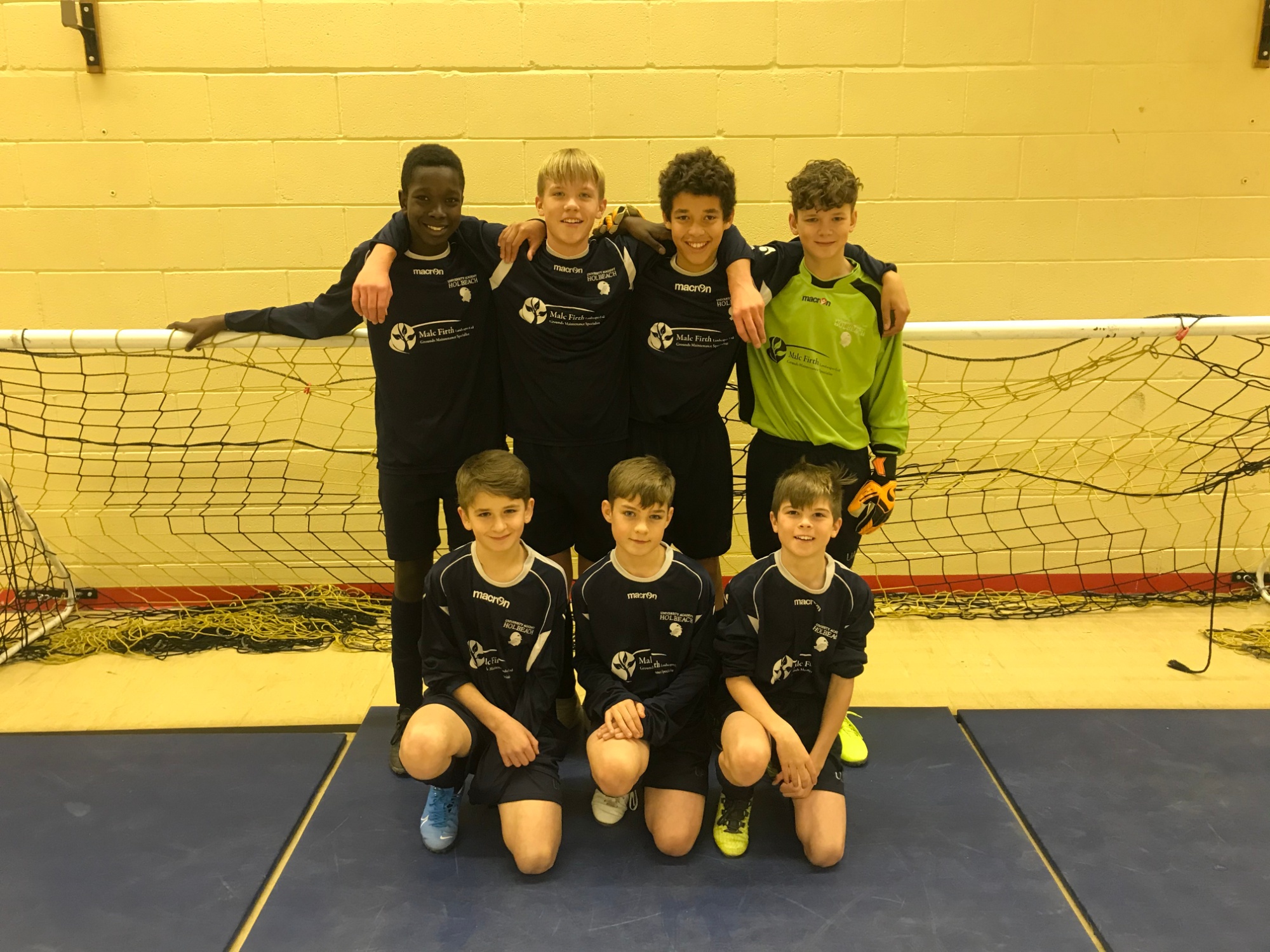 UAH's first game was against Spalding Academy. After a slow start to the game we managed to score close to the end of the game to secure an opening victory of 1-0. Other teams in our leagues seemed to be beating each other so it was important to keep trying to win games. The second game was against The Deepings School who had a very good team and we managed a 1-1 draw. By now UAH were settling into the Futsal way and in our next game against Bourne Grammar school, we were dominant and proved our excellent abilities winning 3-0. It all came down to the last game against Bourne Academy where a win for either team would mean topping the group. A strong performance by UAH saw us secure a 1-0 win against a strong Bourne Academy side.
This meant we topped the group with 10 points and would go on to play the runner-up from the Boston League, Haven High, in the semi-finals. Many chances were created and the Haven goalkeeper pulled off some good saves however a 1-0 victory from a Theo Maxwell goal ensured UAH made it to the final.
In the final we met our earlier group opposition, The Deepings School. With the earlier draw we knew this was going to be a tough game. UAH performed excellently well and scored early on. From this 1-0 lead UAH were strong in defence and caught Deeping on the break twice more to secure a 3-0 win and therefore becoming the Year 7 Futsal South Lincolnshire Champions 2019.
The boys went the whole day without losing a match, behaved exceptionally well and performed to outstanding levels. All the boys should be proud of their achievement.